Free express delivery on orders over $50
Microdermabrasion Cream with Glycolic Acid 50g
HA Hyaluronic Acid Serum 15ml
Gently exfoliate with Microdermabrasion Cream to scrub away dead skin cells and uneven texture. Restore lost moisture & rebuild your skin's protective barrier with Hyaluronic Acid Serum.
Whether it is to boost your skin between clinic treatments or give you an instant glow before dinner & drinks, you will notice results from our top two customer favourites.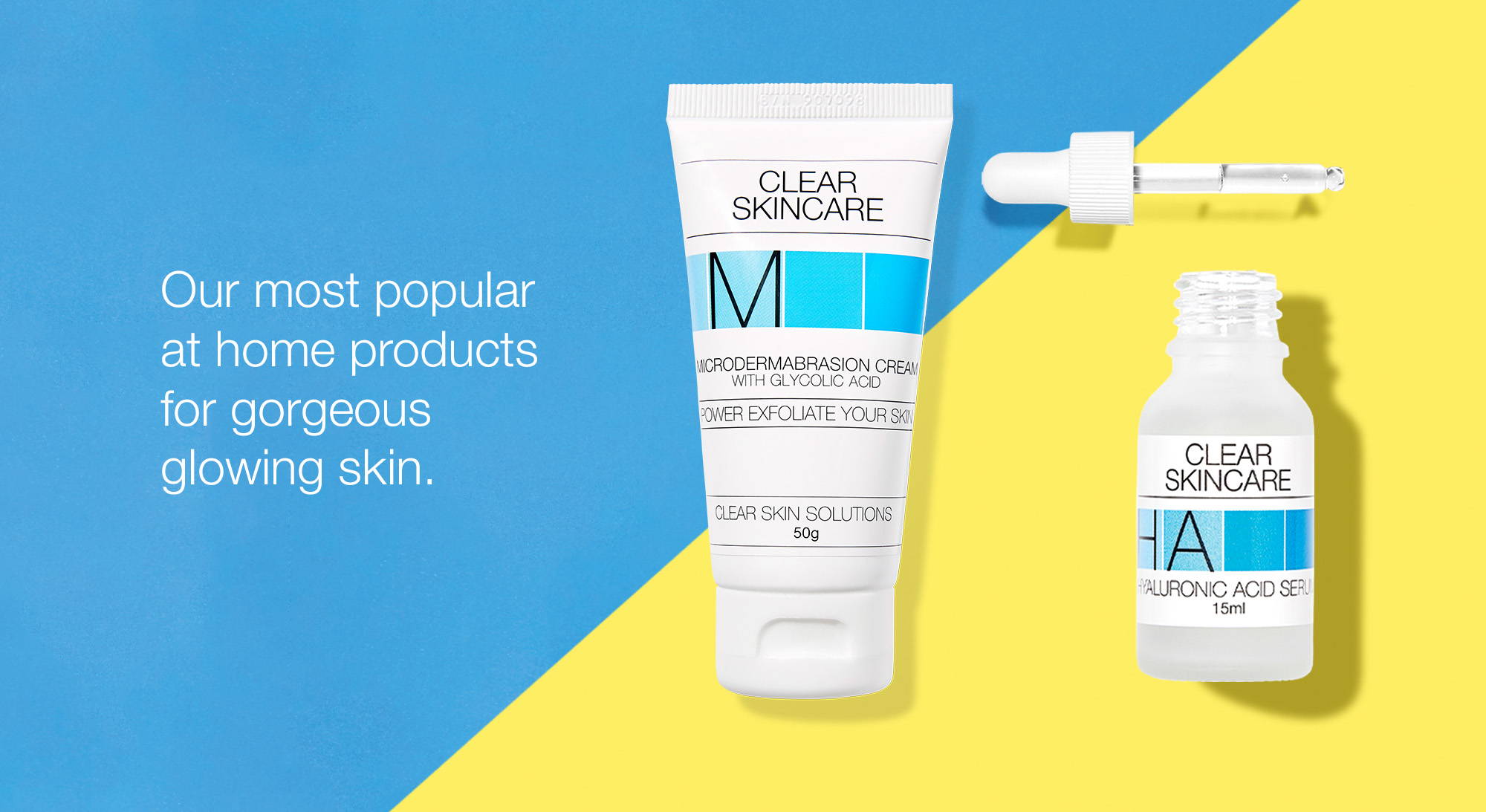 Microdermabrasion Cream w/ Glycolic Acid
ABOUT
This clinical strength dual action exfoliant contains 8% glycolic and aluminium oxide crystals delivering a deeper exfoliation clearing away excess skin cells and unclogging pores to leave skin feeling softer, smoother and healthier.
• Clinical strength home exfoliant for a healthy fresh-faced glow.
• Dual-action with Glycolic & aluminium oxide crystals
• Enhances skin's natural regenerative process
• Breaks the acne cycle by clearing & preventing blocked skin pores to control breakouts
This should only be used 2-3 x per week.

SKIN TYPES
• Not recommended for pregnant women or acne/breakout-prone skin as it may stimulate blackheads and/or pimples.
• Normal
• Combination
• Dry
• Oily
• Breakout and acne-prone
• Aged and sun damaged skins
ABOUT
Achieve dewy, hydrated skin with this deeply moisturising, natural serum. Reduce the visibility of fine lines by restoring hydration for a smoother and plumper skin. Hydration is the secret to youthful, healthy and vibrant looking skin.
• Visibly reduces the appearance of fine lines
• Restores vital moisture and hydration to skin
• Made from the bio-fermentation of plant materials
• Water-based serum absorbs completely with no residue
• Restores vital moisture for a naturally glowing skin.
• Achieve dewy, hydrated skin with this deeply moisturising natural serum.

SKIN TYPES
• All skin types
• Dry and dehydrated
• Mature skins
• Sensitive skins
• Acne & breakout prone
• Oily & combination skin
Microdermabrasion Scrub can be used 1-2 x per week and HA Serum can be applied daily.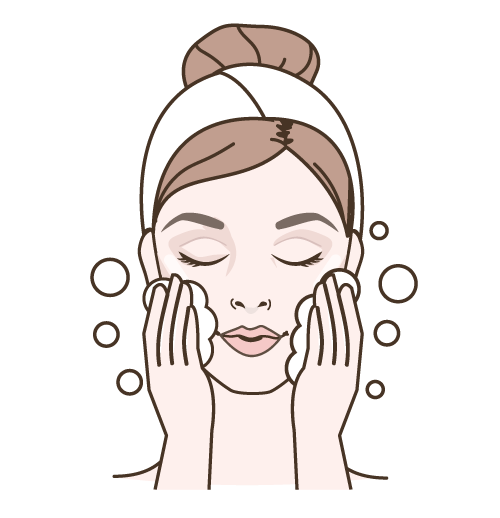 Cleanse skin with Gel Cleanser, to cleanse apply a small amount of Gel Cleanser to face, with wet fingertips emulsify product, rinse, and pat dry.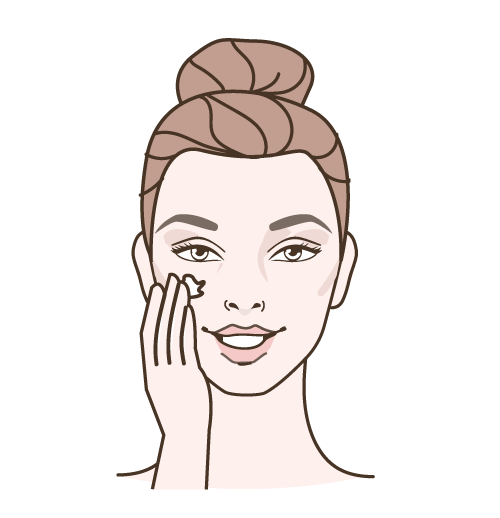 Apply a small amount of Microdermabrasion with glycolic acid to either the face or body area to be treated. Rub in until cream has almost disappeared.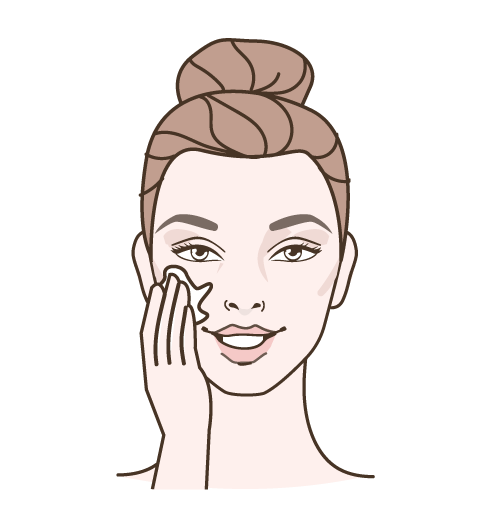 Wet fingers and continue to emulsify the cream. It will reappear and will take a further 2-3 minutes to be completely rubbed in.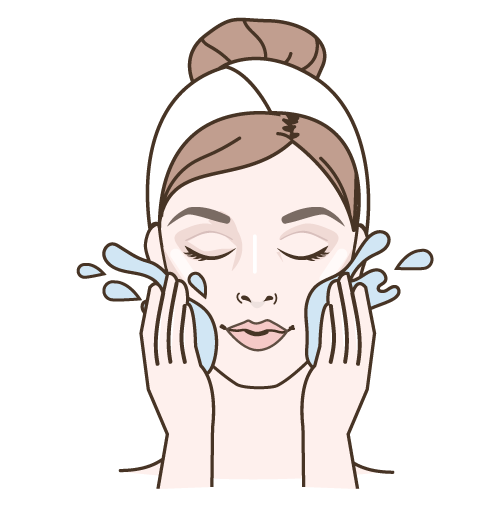 Rinse with water and pat skin dry.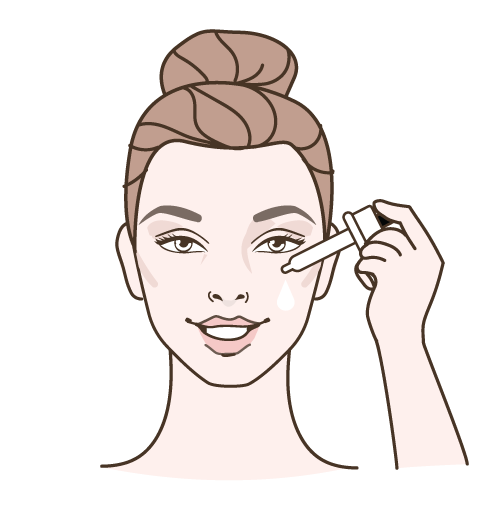 Apply 2-3 drops of Hyaluronic Acid Serum to the face including around eyes and gently pat into skin.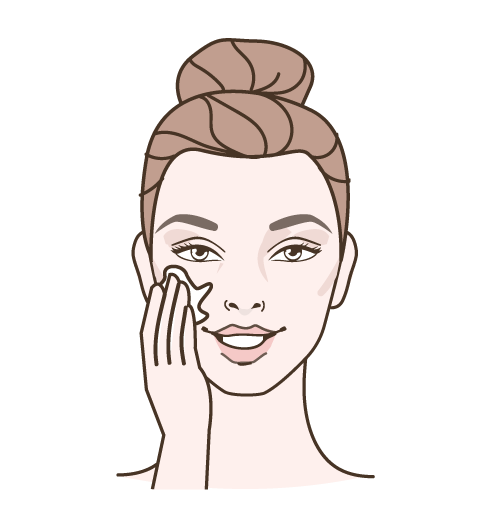 Once absorbed, other creams, sunscreen and makeup can then be applied if required.
Microdermabrasion Cream w/ Glycolic Acid
Purified Water, Cetearyl Alcohol, Glycolic Acid, Cetereath - 25, Tocopheryl Acetate, Dimethicone, Ceteth - 20, Hydroxyethyl Cellulose, Ammonium Glycolate, Sodium Benzoate, Aluminium Oxide Crystals.
Purified water, Hyaluronic Acid, Benzyl Alcohol.
✕